Monday, Aug. 16, 2021 and Thursday, Aug. 25, 2021
Both sessions at 7 p.m. on Zoom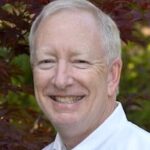 Professor Marc Dollinger's talk on Jews and the Civil Rights Movement was well-received by CBI congregants on July 1. If you missed it, you can access the video on our website.
We will follow up that conversation with a two-session book study series on Dollinger's book, Black Power, Jewish Politics: Reinventing the Alliance in the 1960s, on Aug. 16, 2021 and Aug. 25, 2021 at 7 p.m. on Zoom. The book charts the transformation of American Jewish political culture from the Cold War liberal consensus of the early postwar years to the rise and influence of Black Power-inspired ethnic nationalism. Undermining widely held beliefs about the black-Jewish alliance, Dollinger describes a new political consensus, based on identity politics, that drew blacks and Jews together and altered the course of American liberalism.

The first session, on August 16, will be led by Dr. Sarah Zarrow, Assistant Professor of History at WWU, who holds an endowed chair in Jewish History at Western. Professor Dollinger will tell about the back story during his session on August 25. Both sessions are at 7 p.m.