2 p.m. Sunday, June 25, 2023
The American Jewish Joint Distribution Committee – the JDC, or the Joint, for short — is the leading global Jewish humanitarian organization. It started with a cablegram in 1914 requesting the American Jewish community's support in aiding starving Jews in Ottoman-era Palestine, and continues to serve as a beacon of hope for Jews and others in 70 countries today.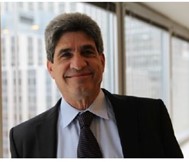 We are lucky to have Dr. Will Recant, Assistant Executive Vice President, JDC Global Program Specialist, talk to us at Congregation Beth Israel about the organization and its many current projects worldwide – including aid to Ukraine. He will then take a deep dive into the project to revive the Jewish community in Cuba, where he has visited more than 40 times since 1992.
JDC has worked with the Cuban Jewish Community for over 30 years and has
been instrumental in the rebirth of Jewish life on the island while ensuring the country's most vulnerable Jews receive the crucial support they need.
Join us for this free, engaging talk, followed by a Q&A and of course, a nosh.