Registration for Summer 2018!

Please find the Summer 2018 dates, fees and registration here. If you have any questions, feel free to email  campkalsman@urj.org. 
Summer 2017 was our biggest summer yet, and it was a smashing success!  Our sessions filled much faster than we anticipated and we expect Summer 2018 sessions to fill even more quickly. So don't delay!
What does a summer at URJ Camp Kalsman look like? Sunshine, swimming, T'filah on the lake, T'filah in the woods, hiking, climbing, art, sports, Tikkun Olam, rocking song sessions, goats on walks, Shabbat Shira, friendships, laughter, and a staff of inspiring Jewish role models. 
Camp Kalsman offers a variety of sessions for campers entering grades 2 through 12.  You can register online at campkalsman.org/register. Call the Camp Kalsman office at (425) 284-4484 for more information. Financial aid and scholarships are available.
We're lucky to have Camp Kalsman in our back yard — just an hour's drive from Bellingham, south to Arlington.
Scholarship applications are now being acceepted through the Jewish Federation of Seattle and One Happy Camper.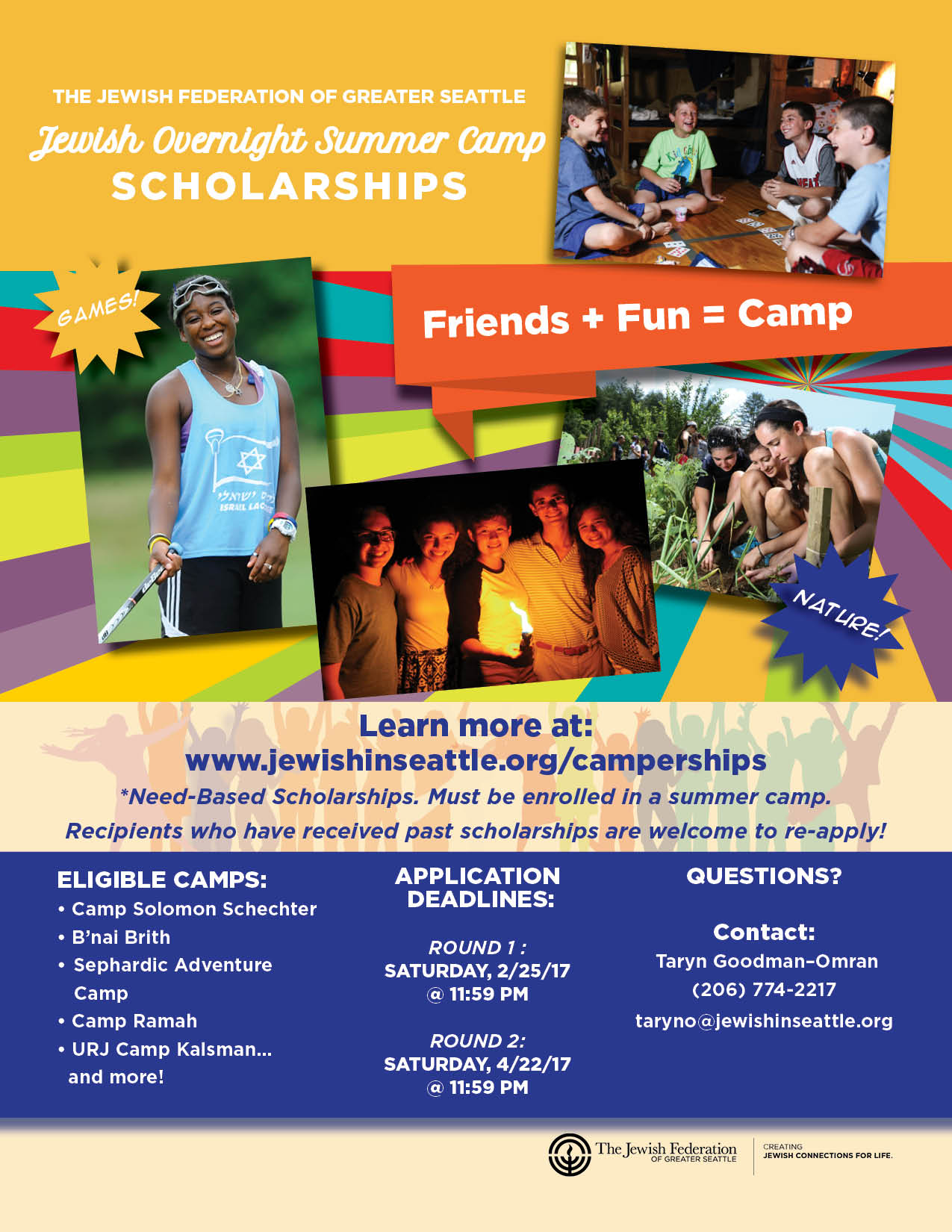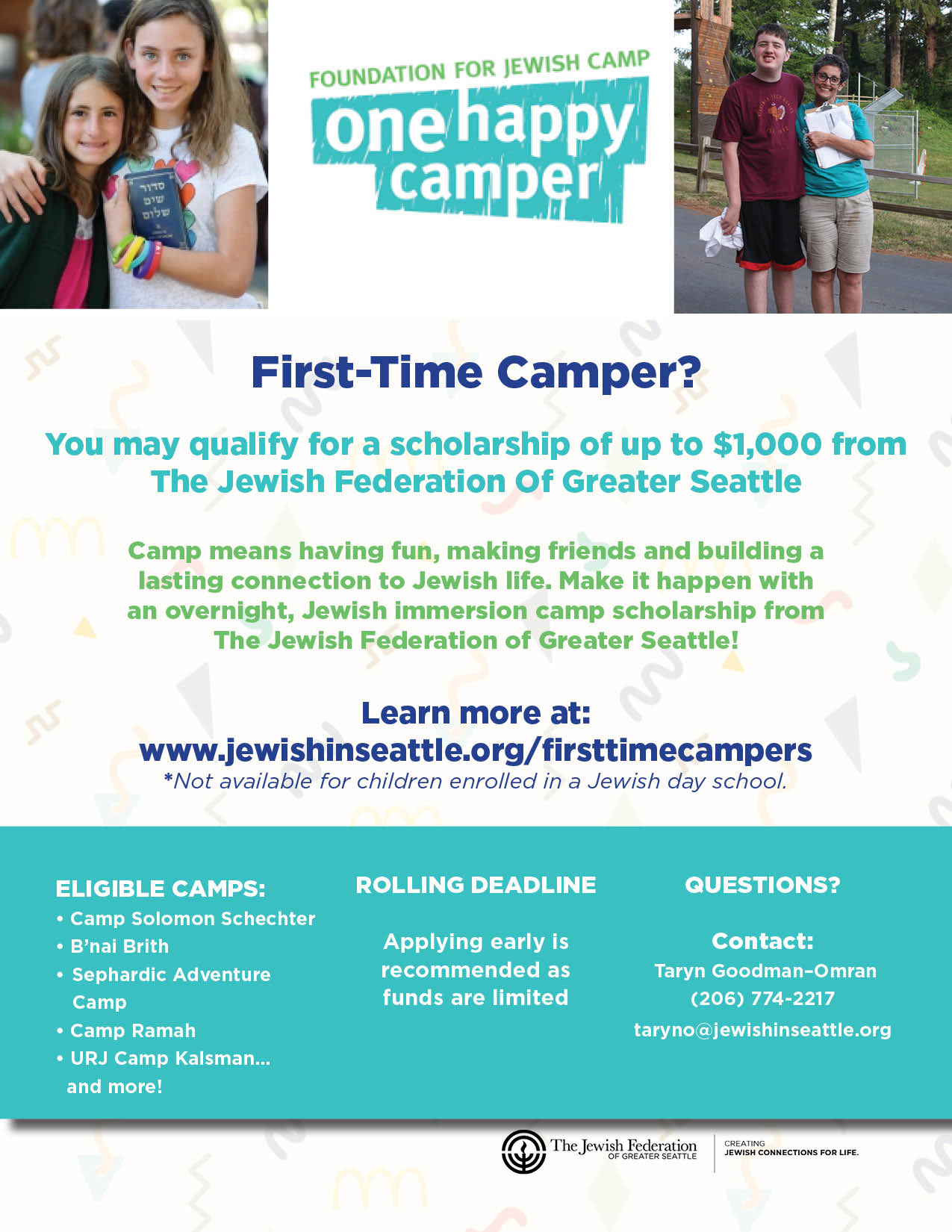 Go to Israel with Camp Kalsman!
Together with your URJ Camp Kalsman friends, create and be part of an immersive traveling Jewish community as you explore ancient Jerusalem and modern Tel Aviv, the beautiful Galilee and the stunning Negev Desert. nftyisrael.org/kalsman/
Scholarships are available!
Beth Israel campers, staff and parents