About NFTY-BAY
Bellingham Area Youth (BAY) is Congregation Beth Israel's high school youth group, which is affiliated with the North American Federation for Temple Youth (NFTY). We provide a fun link between high-school students and the Jewish community. Our activities include social and spiritual events as well as Tikkun Olam. Check the congregation's weekly e-mail for updates on activities and events.
Meet our advisers: Jason and Carly Benhaim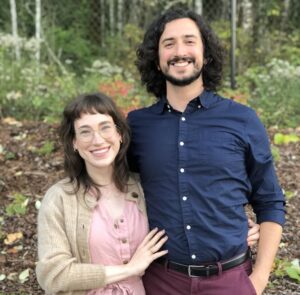 Hi there! We are excited to introduce ourselves as the new NFTY-BAY youth group advisers, and are thrilled to be taking on this role. We look forward to collaborating with the teens and parents of our congregation to bring relevant and engaging Jewish youth programming to Congregation Beth Israel.
The two of us have fairly different religious backgrounds; Jason grew up in Los Angeles, where he attended private Jewish schools like Valley Beth Shalom and Milken Community High School. He was also an active member of USY, the Conservative Jewish equivalent of NFTY. Carly grew up in Albuquerque without much in the way of religious education, but has been enthusiastically exploring her Judaism as an adult. The two of us met in Albuquerque, moved to the Pacific Northwest together in 2013, and were married in September of 2020. We are relatively new to Bellingham, but have enjoyed actively involving ourselves with this vibrant and welcoming community.
Professionally, Jason spent several years climbing the ladder at PCC Community Markets in Seattle before switching gears and becoming an academic coach (or, more colloquially, a private tutor). He works one-on-one with students of all ages and in all subjects to support them in meeting their academic goals. Carly, meanwhile, works remotely as a digital strategist at a small content studio.
In our spare time, we love to go hiking and backpacking; in 2016, the two of us thru-hiked all 2,650 miles of the Pacific Crest Trail together over the course of four and a half months. Jason has since thru-hiked the Pacific Northwest Trail as well, crossing the entire state of Washington on foot for a second time. We also enjoy reading, crafting, cooking, running, bird-watching, mushroom hunting, meditating, and exploring the Pacific Northwest. We hope to incorporate our love for the outdoors into some of the upcoming youth group events, but are also excited to work with the board in planning events aligned with their own unique interests.
Check out the

NFTY Events Page

for upcoming events!
And there's more:
URJ Youth and College Programs
Our family of programs for ages 8 to 26 include NFTY teen programming, URJ Camps, Israel travel experiences and social justice programming at the Religious Action Center. Click this link for more information.
NFTY in Bellingham 2018
NFTY-NW's first Kallah in Bellingham was also the first event in Beth Israel's new building in 2018. Here are some photos at the synagogue and around town at the teen's social action activities:
Bellingham Teen Served on National Board
Asher Suloway-Baker (front row, far right) was elected Communications Vice President for 2017-2018 NFTY North American Board during NFTY Convention in Chicago Feb. 17, 2017. From URJ President Rabbi Rick Jacobs: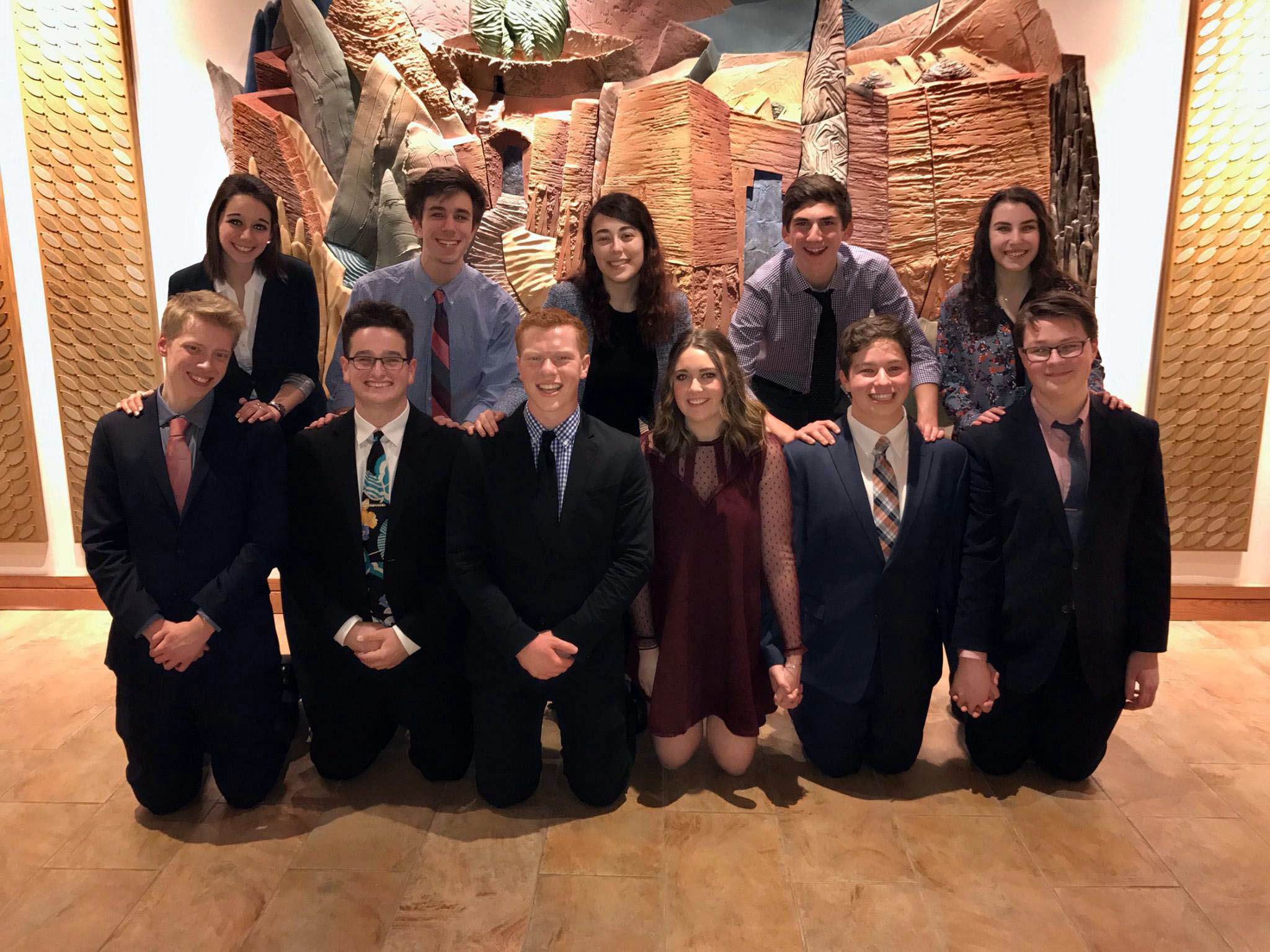 Dear Asher,
Mazel tov on your recent election as NFTY's Communications Vice President! Your selection for this post is a fitting tribute to you and your commitment to Jewish life—now and into the future. From all that you have accomplished as the Communications Vice President for NFTY Northwest, to your role as the Youth Representative for your synagogue's Board of Directors, I know that you will excel and thrive in this role. I look forward to working together with you and the rest of the NFTY board in the year ahead and hope that this endeavor will bring you joy and fulfillment. Yasher koach.