We invite you to join our community in prayer. Our goal is for you to feel energized spiritually when you walk in our front doors. Beth Israel is a sacred space which serves as a haven from the hectic lives we lead. Come as you are and be welcomed into a warm and inclusive community.
We offer a range of Shabbat services ranging from contemporary Reform on Friday evenings to more conservative on Saturday mornings. Rabbi Joshua Samuels leads all services with the participation of various local musicians and song leaders as well as our active lay community.
For the current service schedule, see our calendar. Nonmembers and guests are always welcome. Below, our vocal ensemble, Mayan Shir, leads a Friday evening Shabbat service.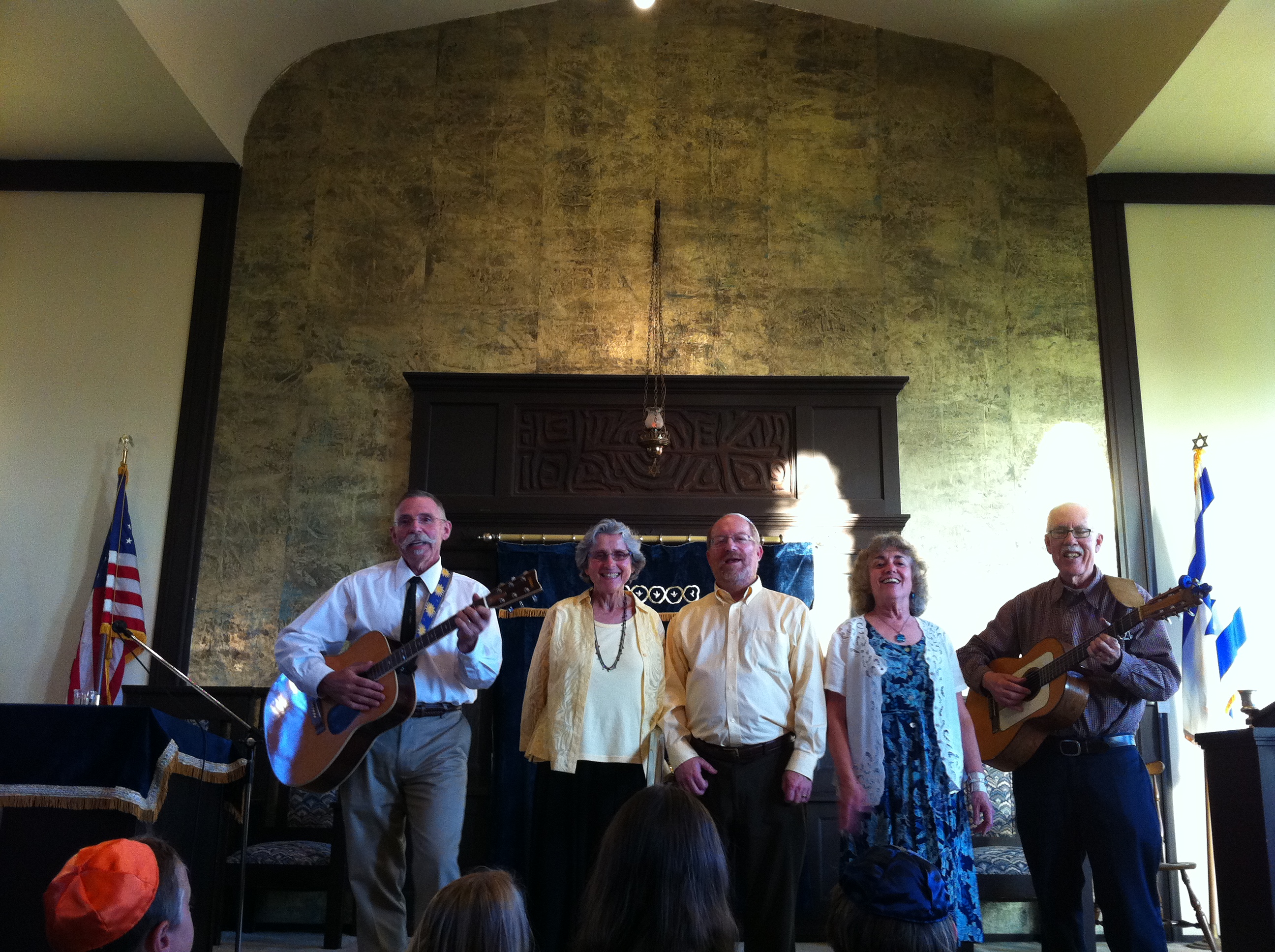 Celebrate With Us
We hold services and special events to mark every important Jewish holiday during the year, all of them open to the community. Come and celebrate with us! Some events, such as our community Passover Seder and High Holidays services, require tickets; please contact the office at (360) 733-8890 for details.
We use "Mishkan Tefillah" as our Shabbat and festival siddur.