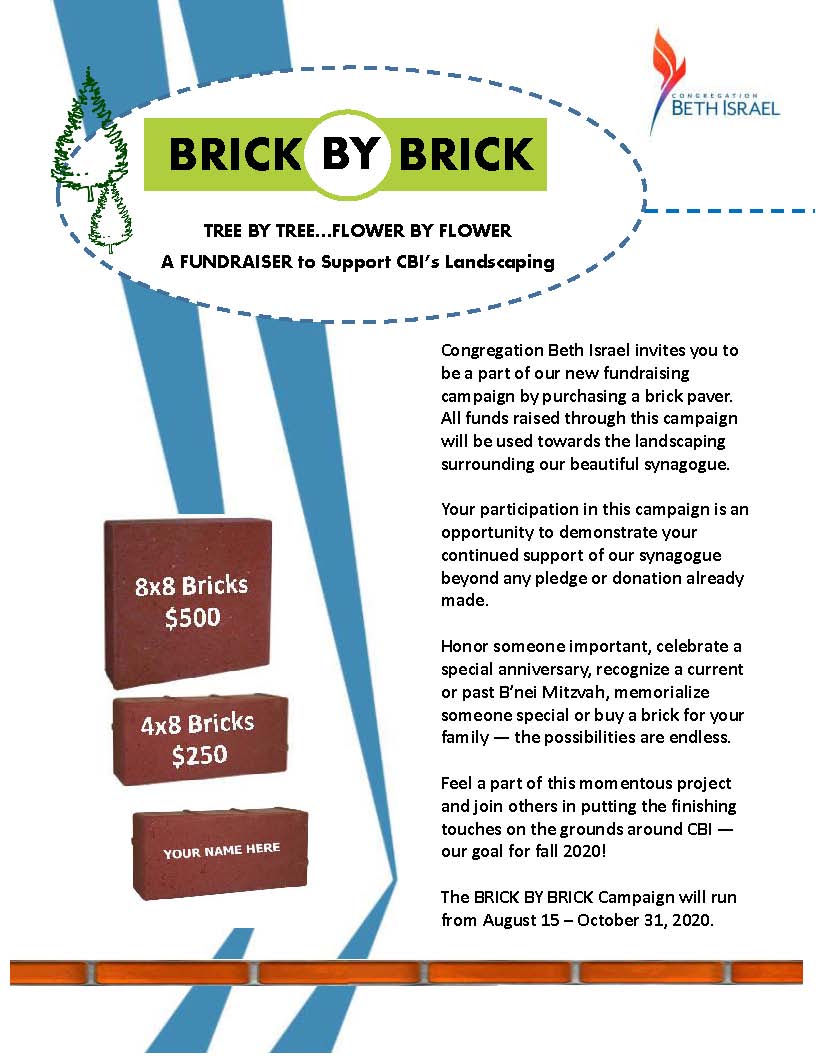 Donor Recognition & Dedications
Todah Raba to all for the generous support that has made our new synagogue building possible.
As finances and volunteer time allow, donors will be recognized in tangible ways in and around the new synagogue. On a central wall, likely in the form of a Tree of Life, all new synagogue donors of $1,000 or more will be acknowledged. Please fill out this form to let us know how you would like to be recognized: Donor Recognition Form.
In addition, as spelled out in our Policy for Donor Recognition, donors of $5,000 or more are welcome to select specific items to be dedicated in their name, such as rooms, furnishings or other building features (stairwells, drinking fountains, etc.). Small plaques near each item dedicated will serve to honor the donor. All signage will be modest and tasteful, in keeping with the culture of CBI and the interior design of the building. Click here to view plaque samples.
Here is the current List of Dedications available.