Saturday, April 13, 2019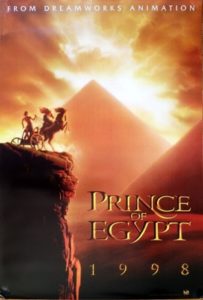 Come watch the 1998 PG animated movie Prince of Egypt with your CBI friends and gear up for Pesach!
Popcorn and pizza provided.  Bring other snack food as well to contribute to the potluck concession stand. Bring a yoga mat or blanket for sitting on the floor (adults who prefer chairs will be asked to sit towards the back so as not to obstruct view).
Open and FREE to the entire Congregation Beth Israel community, all-ages.
Movie will be shown in the CBI social area, and will start by 6:30 p.m.  Run time is 1 hr 40 mins.